It finally occurred to me to do a lot of reviews of short stories together (nobody can accuse me of being too sharp 😝).
Science Fiction | Breaking Down | Lelanthran Krishna Manickum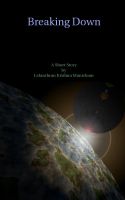 What happens when an astronaut has a breakdown on a planet with curious locals?
By page 2, you can guess what's happening, but it's a fun story, and surprise isn't everything in life. You'll be grinning by the end.
What a nice cover, too.
Get it
free on smashwords.
Science Fiction | Lost in the Dark | J Alan Erwine
WW3 is no excuse for sending this inadequate astronaut out. Extremely implausible, which is not what one wants in sci fi. It's a very unsophisticated story.
If you still want to read it....
here
.
Science Fiction | The G particle | Y Correa
The Higgs Boson is dragged into the story unnecessarily. For that, and other reasons, I wasn't much impressed.
The concept has been done before, more elaborately.
It's an 'okay' story, not bad but not too good either. Good enough for a few minutes.
You can check it out
here
, if you want to.
Science Fiction | Letters to a File | James Hampton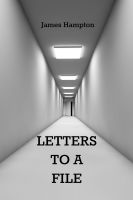 A creepy little story (and I mean that as praise). Hair raising in the blandness of the Letters that go into the File. You sit there at the end, wondering exactly what the crime was supposed to be, while you see the greater crime that results from ... Compliance.
It's clearly part of a series, and makes you want to read more, but perhaps you daren't.
Find it
here
to see how "Folders in a storage room tell the story of a civilization's fall."
Science Fiction | Dra'Tribek Five: Or, How to Destroy a Planet From Within. | Mac McDonald
This is a lecture disguised as a story. The grammar and spellings are poor. The characters are simpletons and their mannerisms are no better.
This is the last sentence, for a sample: "Although the preceding is a fiction written my Mac McDonald, it does offer food for thought."
Definitely not recommended, but if you want to check it out,
here
.
Crime | Death Comes at Midnight | Adriana Mucea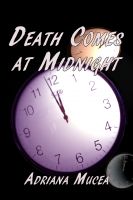 An interesting enough story. It's based in the 22nd century, but reads like a 20th century story. Apart from being located implausibly in the future (paper reports, typing on a computer, really?), it's not science fiction.
Read it like it's a crime story, and you'll be fine.
Check it out
here
.
Science Fiction | Dark Station | Brett P. S.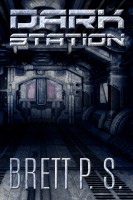 Wow! What a breathless pace.
A space station hit by a ... zombie epidemic? Something has shut off contact, and the General wants the research recovered. Gebbley and the rest of the crew walk unsuspecting into hell.
A short novel that reads like a Hollywood movie.
Recommended for fans of space opera, zombies, or psychological thrillers. This is the best of the ones reviewed here.
Get it
here
.