Science fiction | Interview Room 9 | CP Sennett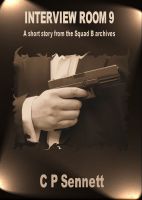 It's part of a larger series, but fairly self contained for all that.
A well written and atmospheric piece.
However, while there are hints of retribution or justice, the crime is nowhere obvious. This detracts from the story. I guess things would be more obvious if you followed the series.
Find it
here
on smashwords.
Science fiction | Flipspace: the Flight of the Mockingbird | John Steiner
This is a space opera that's good for an hour's light reading. A distant research station stops reporting and a crew is sent for rescue and repairs. The story is suitable for filming with action scenes. The faster-than-light concept is cute.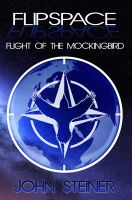 The negatives are shallow characters introduced in detail in early chapters who do absolutely nothing thereafter, too much cuteness in fancy backronyms, and spelling mistakes, particularly of homonyms. The story is ok, but the characters don't engage with your emotions, nor is the tech sufficiently gee-whiz to compensate. The best part of the tech, the bio stuff, whizzes past in less than one page. Shame that.
However, the story picks up as it goes on, and becomes more interesting. The end comes up rather suddenly and the series moves to the next episode.
This was a good concept, with reasonable treatment, but it doesn't make me want to go back and read it again.
Find it
here
on smashwords.