Science fiction | Killin Machine | JT Pearson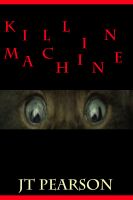 At first, it didn't read like a sci fi story at all. At all. We have this weird loner guy. And then we have a kitten. Then he has kittens, in the British sense of the term. And slowly the sci fi part emerges. And the horror part. Except that it's at least as funny as it's horrible.
I'm pretty sure I'm glad I live half a planet away from the story's location, given how it ended. But it was funny as anything.
If Stephen King wrote funny stuff, and was as funny as he does horror, he might aspire to write something like this.
You can read
this
for free on Smashwords till 31 July 2017.